Container Categories

We offer Plastic and Glass Containers, (Bottles, Jars, Tubes, Vials); Dispensing and Non-Dispensing Closures, (Caps, Sprayers, Lotion Pumps); Pails and drums

| | | |
| --- | --- | --- |
| Aluminum Bullet | Automotive | Bulk |
| HDPE Boston Round | HDPE Carafe | HDPE F-Style |
| HDPE Foamer | HDPE Malibu Tubes | HDPE Packers |
| HDPE Princess Oval | HDPE Soft Shoulder | HDPE Straight Sided Cylinder |
| HDPE Straight Sided Ovals | HDPE Squat Cylinder | HD Tear Drop Ovals |
| HDPE Vaso | PET Tubes | PET Boston Round |
| PET Cosmo Ovals | PET Drink/Energy Drink | PET Evolution Slim |
| PET Soft Shoulder | PET Straight Sided Cylinder | PET Tubular |
| PET Vale Oval | Glass Boston Round | Polystyrene Double Wall Jar |
| PET Straight Sided Jar | PET Oval Jars | Cosmetic Frosted Glass Jar |
| Caps | Lotion Pumps | Sprayers |
| Specialty | | |
| | | |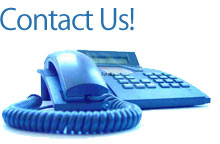 Go ahead, pick up the phone... Your call will be answered by one of our family of container experts who will be able to answer your questions and help you with the products you need.

Contact us online


Product category key.
HDPE - High Density PolyEthylene
HDPE is the most commonly used resin for extrusion blown plastic containers. This material is economical, flexible, impact resistant, and scuff resistant. It is naturally translucent, but becomes opaque with the addition of color. HDPE also exhibits excellent moisture barrier qualities and performs well in cold temperature. HDPE is widely used for personal care, automotive, and household markets.
PET - Polyethylene Terephthalate
Clear PET offers glass like clarity along with extreme durability. This material exhibits a high gloss finish with the addition of color. Its strength and lightweight qualities sets PET apart from other plastic material. It offers very good essential oil and alcohol barrier properties and generally has good chemical resistance as well. PET is commonly used in a variety of products, including personal care, food, beverage, and automotive.
Polystyrene Double Wall Jars
Double Wall jars consist of a polypropylene inner jar and a polystyrene outer jar to create a package that is appealing to the eye, yet affordable. Double Wall jars are stocked in White and Frosted, available in Straight or Round Base. These jars are ideal for hand and body cream, facial products, and virtually any cosmetic product.
PVC - Polyvinyl Chloride
PVC is naturally a transparent material, but can be manufactured in virtually any color. It is strong, rigid material, which offers excellent resistance to a variety of acids, oils, alcohols, and alkalis. PVC is ideal for the automotive and household markets or anywhere a strong chemical resistance is required.