In-House Decorating Services

Our value added in house decorating service allows Pennco to take your packaging from being simply a vision straight to the marketplace.

Pennco Container's 11,000-plus square foot facility with 18 screen printing machines and one UV automatic is equipped to meet all decorating needs. We specialize in screen-printing on plastics and glass. We can decorate packages that are round, oval, or flat. We can also decorate with one color to multi-color applications. Our versatility makes us your one-stop company. We offer both conventional and UV inks in metallic and pantone colors to meet your specifications. Pennco Container can accommodate most any decorating quantities from one case to truckloads.

Inventory Control

Out of warehouse space? Donít worry- call Pennco to inquire about our "Just In Time Delivery". With over 100,000 total square feet, Pennco Container is the largest packaging distributor in the Southwest. We can stock your inventory so you donít have to. Our stocking program is offered at no additional cost to you. This service can save you thousands of dollars and will allow you to focus your resources and warehouse space elsewhere.

Hot Stamping

Hot stamping is a method of decoration that combines heat and pressure to produce brilliant gold and silver metallic finishes. Our most common request is the addition of a metallic band to any style closure. The elegance and glimmer of hot stamping cannot be duplicated with ink and will help set your product apart. Low minimums and cost effectiveness makes hot stamping a desirable choice.

Custom Molds

Let our experts join you in creating the ideal package to meet your specific needs. Pennco will provide viable, cost effective options in designing your custom mold. We will walk you through the entire process: from idea, to drawings, to samples, and ultimately into the marketplace.

Creative Services

Our creative team provides professional design, illustration, art direction, and digital services per your request. Let us put your ideas to print. We will create new custom designs to your specifications or recreate virtually any existing artwork. We will transform your old film, copies, low resolution files, or printed containers into high resolution vector artwork ready for decoration. Our quality, service, and attention to detail in the field of art design is beyond compare.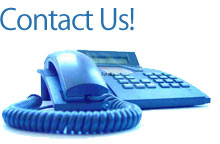 Go ahead, pick up the phone... Your call will be answered by one of our family of container experts who will be able to answer your questions and help you with the products you need.

Contact us online